MUMBAI: In an initiative aimed at reviving investment and boost domestic growth, the government on Tuesday approved Rs 7 lakh crore worth of highway projects including the ambitious Bharatmala project to be financed through market borrowings, private investments and central road fund. The Bharatmala project envisages building 83,677 km of road across the country over the next five years to improve connectivity even in border and rural areas and ensure faster movement of cargo vehicles thereby lowering the logistics cost.
It is an umbrella program that will subsume unfinished parts of national highway development programme, focus on the new initiatives like development of border and international connectivity roads and economic corridors among others. The project includes 9,000 km economic corridors, 6,000 km inter-corridor feeder routes, 5,000 km national corridor efficiency improvement, 2,000 km border roads for international connectivity, 2,000 km coastal roads and 8,00 km Greenfield expressways. According to the roadmap, Rs 2.09 lakh crore would be financed through market borrowing, Rs 1.1 lakh crore from private investments and Rs 2.19 lakh crore from central road fund and inviting private participation under the toll operate transfer model.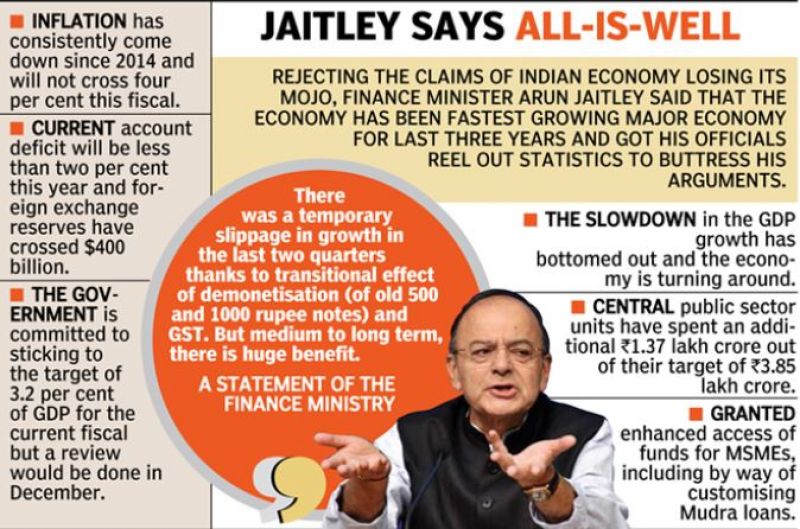 "The government is trying to revive the investment climate by massive investment in infrastructure sector at a time when private investment is not happening at a pace with which it should happen. It will give a major boost to employment prospects by absorbing the unskilled labour force into the construction sector across the country," said Abhaya Agarwal, partner and PPP leader, EY India.
"The government's capex plan over the next 5 years in key infrastructure sectors like roads, railways, digital, housing & power will have a significant multiplier impact on aggregate demand and employment opportunities. Sectors such as construction, engineering, capital goods, cement and steel would benefit from this massive capital spend," said Ajay Bodke, CEO and chief portfolio manager at Prabhudas Lilladher.